context: As part of a 3 year project, I was hired by NYU Athletics in 2017 to work on reestablishing their presence within the NYU community and as a significant contributor within Division 3 sports. 
time: 2017 - 2019
my role: Lead Marketing Strategist + Graphic Designer
team: I led a team of 6 interns (3 focused on Marketing Strategy and 3 focused on Content Creation), I also collaborated a reported to the Senior Student Experience Designer and Assistant Dean for Student Affairs.
A significant portion of my time at NYU was spent developing a Visual Identity Guide for NYU Athletics. There were several competing identities for NYU Athletics at the time, and there was a need to establish a base line of visual consistency throughout the department. I led a team and partnered with other strategic creative strategists to help with developing a base guide for the department, and led the implementation of the visual identity guide throughout the department. 
There was a desire to establish a physical presence throughout the university, signifying that NYU Athletics is part of the broader NYU Community. In order to bring awareness of visibility within NYU Athletics, I led several print and social campaigns highlighting players of NYU Athletics and their upcoming games. 
NYU Athletics has 23 individual teams and traditionally, each of the teams were responsible for developing and managing their own content on each account. Over the course of 3 months, I developed a series of templates teams could use to help standardize and create a visual identity for each team. Eventually, once the interns were hired, the control shifted to the Marketing Strategist Intern and the Digital Strategists collaborated together to use the templates I developed and created additional content based on the strategy.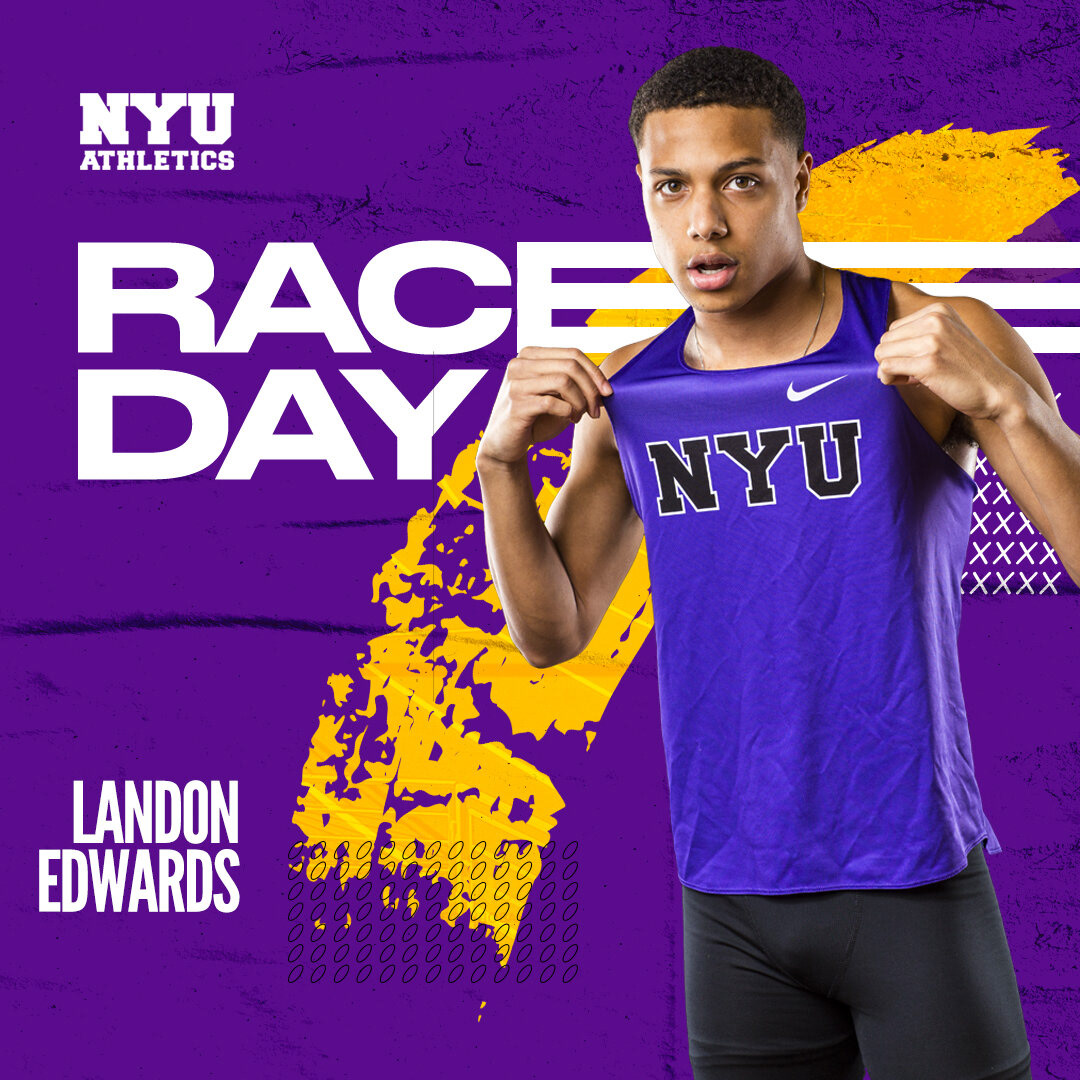 As part of the rebranding efforts, NYU Athletics originally had no media strategy set in place to gather photos of participants within the various sports. Because of this lack of assets, there was a huge drive to establish a plan for Media Days and allow for me to start to create content. I worked with various stakeholders to develop a Media Day Strategy for each team, and supervised the Media Day. I also acted as Creative Director and led the photography and videography process and design of set.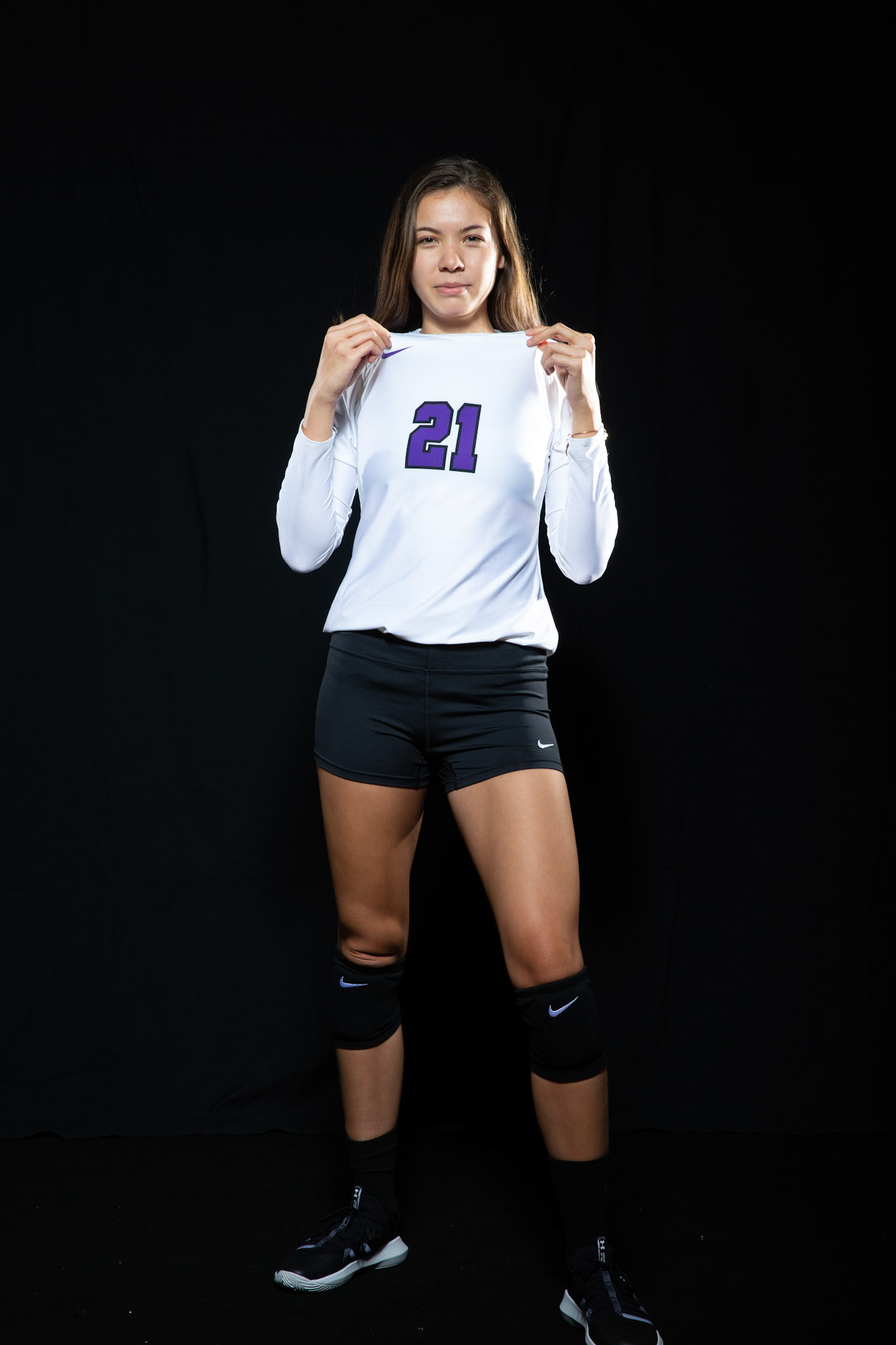 One of my most significant accomplishments during my time at NYU Athletics were surrounding spotlighting students. I truly believed that in order to get the student body interested into NYU Athletics, we had to really emphasize the students involved within the sports and broadcast them around the campus, digitally, and anywhere else we could find them. We launched several campaigns focused on highlighting the students, which turned to be a very effective strategy and had net increases on attendance and awareness of NYU Athletics presence on campus. 
Social Media & Management
As part of my role, I led a team of 6 interns (3 focused on content creation and the others focused on managing the 23 social accounts). I developed the marketing strategy and created an intern guide to onboard them, while also supervising their efforts and measuring our success through analytics. I developed multiple workflows, to help onboard new interns and ensure we were offering our subscribers great experiences.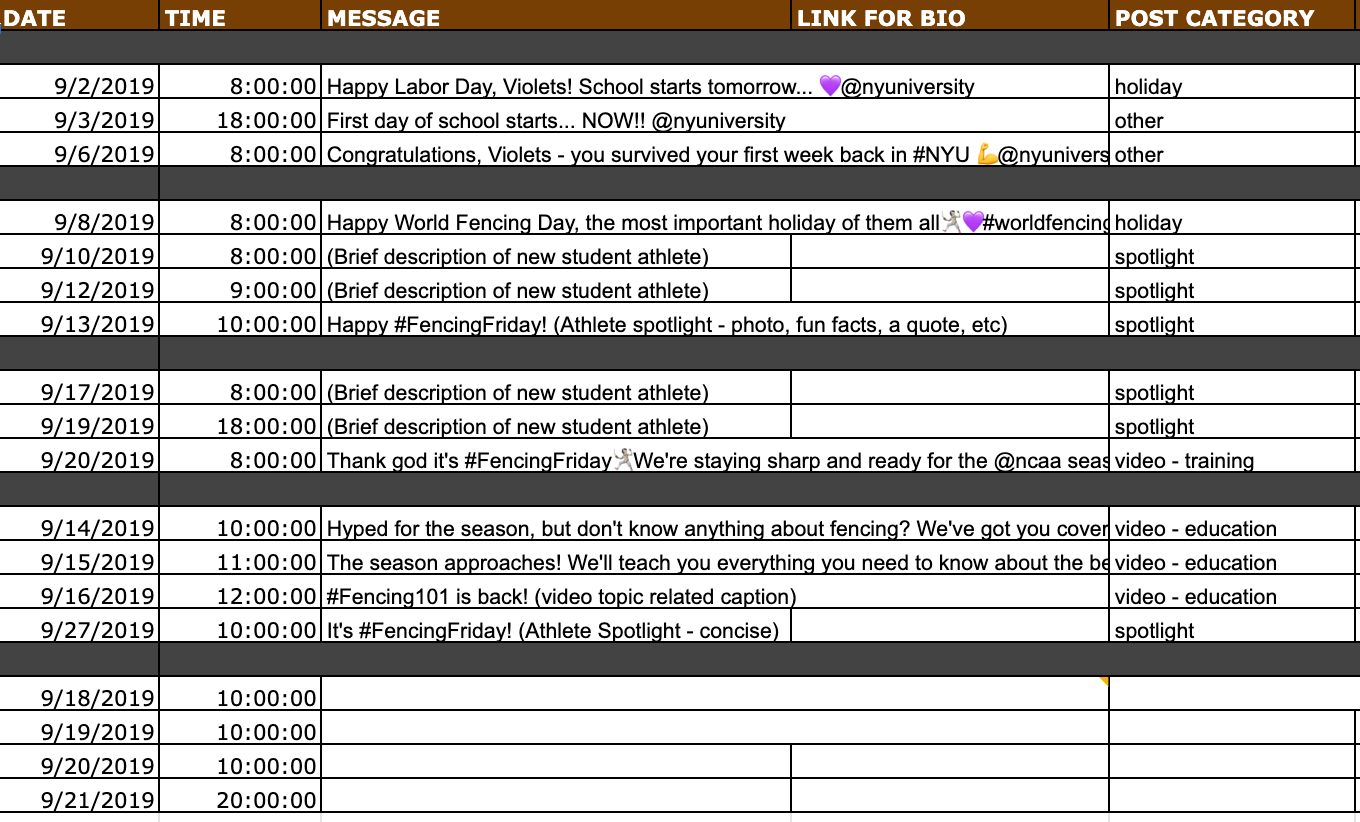 I led to interviewing and recruiting cycle for the internship and developed the job posting descriptions below to help attract new interns for NYU Athletics. 
Looking for a highly creative, motivated and driven individual who can conceptualize and produce creative campaigns and a wide variety of graphic materials. The ability to create compelling designs for both print and digital platforms is essential. Qualified candidates must exhibit knowledge in creative marketing, advertising, and technology trends. This is an excellent opportunity to gain experience working with professional staff in an enthusiastic organization.
Strong visual communication and design skills
Ability and strong desire to think outside of the box
Must be proficient in Adobe InDesign, Illustrator, & Photoshop and/or other common design and layout Applications
Proficiency in After Effects, Final Cut Pro and Motion software is a plus
Must be able to take initiative, show good judgment, and
manage

projects from beginning to end.
Must attach a link, PDF, or website that shows a variety of work within the portfolio.
Create multimedia content and posts for social media platforms
Correspond with coaches and account strategies to execute social media strategy
Keep abreast of day-to-day activities and accomplishments of varsity team
Participate in weekly team meetings
Participate in an on-call rotational coverage for graphic content creations during scheduled days, weekends and holidays.
Digital media interns curate, create, and publish our online content — anything from crafting a tweet to snapping photos, shooting and editing gifs, and capturing the story of our teams and athletes.
Create multimedia content and posts for social media platforms
Engage and interact with our audience (e.g., reply to tweets, like posts, comment on photos)
Monitor and track conversations on social platforms
Compile analytics based on content and engagement data
Keep abreast of day-to-day activities and accomplishments of varsity teams
Correspond with coaches and team members to execute social media strategy
Complete additional digital media projects as assigned
Reflects an outgoing personality with a great sense of humor and positive attitude
Eagerly shares the NYU story and is proud to be an NYU Violet
Lives and breathes social media (and can introduce us to cute animal videos)
Keeps up with news and trends in the digital media world
Eagerly and quickly learns and executes strategies (including learning and using Adobe suite)
Rapidly adopts new technologies, processes, and tools
Embraces feedback and iterative processes
Actively takes initiative on independent and team projects
Effectively articulates ideas and communicates needs
Works productively both remotely and in an office environment
Thinks boldly and creatively and is unafraid to challenge everything
Thrives in an ultra-collaborative environment with a willingness to lead, and be led by, peers
Can teach us something new and awesome (anything, really!)